Tax Preparation Services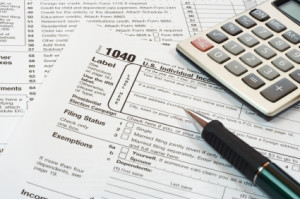 While some people are lucky enough to have simple individual tax returns to file, a wide range of other individuals, and most businesses, are stuck with more complicated tax filings. Going through complicated tax schedules can be a real stress factor for anyone, but the good news is you don't have to go it alone. With the qualified tax preparation pros from The Levy Group of Tax Professionals on your side, completing your taxes this year will be a breeze. We specialize in providing professional tax services for individuals and businesses in the Atlanta area with more complicated tax filing requirements. If you're struggling to fill out tax forms for your business or for yourself, we're the tax preparers you can count on for top-quality tax return preparation!
If your tax returns are complicated in any way—or you simply don't have the time or patience to do them yourself—hiring a tax service to help with preparation is the best course of action to take. Choosing to try your hand at filing your own taxes or extensions could lead to major frustration, not to mention serious errors on your returns. Relying on qualified tax preparation professionals will make it less likely for mistakes to be made, and this can help keep your stress levels down. When you turn to The Levy Group of Tax Professionals for tax prep help, you can get assistance with:
Schedule C
Schedule D
Schedule E
Capital gains tax
Extensions
And more!
If you have a tax return to file, we're the team of licensed and insured tax preparers you can trust to get things done right. Don't waste another minute worrying about what could happen if you make a mistake on your returns. Avoid mistakes altogether by hiring The Levy Group of Tax Professionals to handle your tax returns preparation. We have more than 22 years of experience providing tax return services, so you can rest assured that we have the knowledge necessary to handle even the most complicated tax returns. 
Comprehensive Tax Preparation Services
In addition to providing tax return preparation for filing your current year's taxes, The Levy Group of Tax Professionals also provides general tax planning assistance that can help save you money in the future. When you come to us for tax services, we'll be able to help you figure out the best ways to avoid paying too much in taxes next year. We offer this tax service for both individuals and businesses, and all you need to do is bring last year's taxes and any other relevant documentation, such as balance sheets for businesses, and we'll analyze your records to come up with an effective tax plan. That way, when you do have a tax return to file, you'll be able to save as much money as possible. We also provide tax prep services for those with late returns, and we can help you determine the best ways to settle your tax debts. For complete tax returns preparation you can count on, call The Levy Group of Tax Professionals today for a free estimate!
Tax Filing Service
Tax Prep Service
File Tax Service
Tax Preparation Services