Tax Penalties and Settlements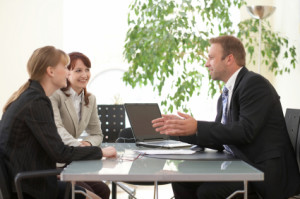 Tax deadlines aren't known for their flexibility, in the same way that tax authorities aren't known for their compassion. Failure to file paperwork or pay your dues in a timely manner, no matter what the cause, may result in some pretty heavy tax penalties. If you postpone dealing with these income tax penalties, they'll be compounded by extra fees and high interest rates, ultimately making it harder and harder for you to repay your debt. The good news is that if you're facing financial hardship because of a tax penalty, you may be eligible for a tax settlement or some form of tax abatement. Tax settlements aren't easy to secure on your own, however, so your best bet is to call The Levy Group of Tax Professionals right away. We'll provide you with a free consultation and go over all of your tax debt reduction options, so act now!
Tax settlements vary depending on the situation, but most eligible cases will be resolved by one of the following procedures:
Offer in compromise, in which the IRS agrees to reduce your debt balance in exchange for absolute assurance that you'll pay the remainder of what you owe
Installment agreement, in which you negotiate an amount to pay each month until your debt is resolved
Penalty abatement, in which your tax penalties are lifted, leaving you with only the original tax amount to pay
Wage garnishment cessation, in which the tax penalty/collection strategy of having a portion of your wages withheld and put toward your back taxes is removed, and an alternative tax settlement is negotiated
Lifting of tax liens and levies, which can protect your assets and allow for an alternative taxes settlement to be reached
At The Levy Group of Tax Professionals, our staff of enrolled agents, tax attorneys, and tax resolution specialists has a combined 22 years of experience in the tax abatement industry. We'll be able to quickly and accurately assess your situation and determine what taxes settlement is most appropriate and most likely to be granted by the IRS. We'll work diligently to collect all of the requisite paperwork, help you compile a case in your defense, and negotiate effectively on your behalf until you get the positive outcome you deserve.
Tax Debt Reduction You Can Count On
The team at The Levy Group of Tax Professionals is proud to offer some of the highest quality penalty abatement and IRS settlement assistance in Atlanta and beyond. You can count on us for attentive, thorough, and knowledgeable service that is customized to your specific needs. Whether you come to us on behalf of yourself or your business, The Levy Group of Tax Professionals will do our utmost to solve your tax problems.
The Levy Group of Tax Professionals is fully licensed and insured for your protection and peace of mind. We're also affiliated with the American Society of Tax Problem Solvers, the National Association of Tax Professionals, and the National Association of Tax Resolution Companies. If you want to work with some of the best IRS debt forgiveness consultants in all of Atlanta, then your search ends here. Call now for a free cost estimate for the services you require!
Tax Fees and Resolutions
Tax Penalties
IRS Settlement
Tax Penalty Help
Tax Settlement