Tax Attorneys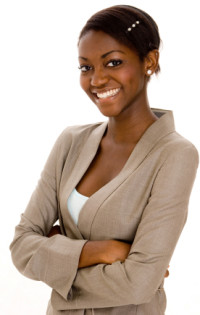 Are you dealing with a major back taxes problem? Do you owe state or IRS back tax and aren't sure what to do about it? Worried that you're not saving enough to pay off your tax debts? At The Levy Group of Tax Professionals in Atlanta, our team of tax attorneys can support you no matter what your tax problems may be. We've been helping clients just like you for 22 years, and we have vast knowledge of corporate and individual tax regulations that we can put to work for you. We serve customers throughout the state of Georgia, so no matter where you're located, you can turn to us to put an end to the stress of tax concerns. Our tax lawyers in Atlanta combine integrity, professionalism, and fantastic customer service to make ending your tax woes as painless and as effective as possible. From eliminating wage garnishment to filing for innocent spouse relief and beyond, we'll help you take care of back tax concerns large and small. Pick up the phone and give us a call to get started now!
Individualized service is what our customers have come to expect, and we're dedicated to bringing YOU nothing less than exceptional service. Our tax lawyer teams are ready to listen to your back taxes issues and then work with you to create a personalized plan for putting those problems behind you. Our tax resolution services pair you with a professional tax attorney to ensure you get effective, thorough back taxes help that puts you on the fast track toward complete financial health.
The tax lawyers at The Levy Group of Tax Professionals in Atlanta are available to help with any of the following:
Proper tax deductions
Tax code clarifications
Business taxes
Tax audit representation
IRS back taxes
Property liens and levies
Wage garnishment
And other complex tax matters
If you've been searching for a tax attorney to aid you with your federal or state tax debts, you've come to the right place. Our professionals are qualified tax lawyers in Atlanta, and we have the knowledge and skill to handle all types of tax troubles. The Levy Group of Tax Professionals can provide assistance with understanding tax laws, settling tax debts, even filing late taxes. Offering expert guidance and the best possible outcomes for both individual and corporate clients, we can help you untangle all types of payroll, income, property, and sales tax concerns. We're a full-service accounting firm, so whether it's a bookkeeping error or a filing error, we can help you unravel your back taxes problems, understand the path forward, and even negotiate with the tax authorities to reduce the back taxes you owe. Guiding and supporting you every step of the way, we are here to connect you with comprehensive tax relief.
At The Levy Group of Tax Professionals, our tax attorneys make sure that you get both professional treatment and unbeatable customer service. We use our extensive knowledge of back tax resolution methods to provide you with a customized tax relief plan that will help you get the best outcome when you owe back taxes. Our tax lawyer pros work hard to make certain that your tax debt resolution is both as favorable and as hassle-free as possible. The tax attorney experts at The Levy Group of Tax Professionals understand how stressful life can become when you owe back taxes, and we're here to help you put those frustrations and fears in your past. If you're ready to get out from under the weight of your state or federal back taxes, we can help. Contact our tax attorneys today for your free estimate.
tax attorney
tax attorney in
tax lawyers
attorney taxes
tax law attorney