IRS Back Taxes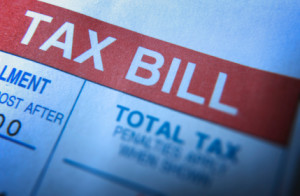 Unfortunately owing back taxes isn't the kind of problem you can just ignore until it goes away. When you have state or IRS tax debts, they can quickly snowball out of control with interest and fines. The tax authorities can even implement penalties like property liens or wage levies for taxes that go unpaid for too long. So if you find yourself owing back taxes to the state or federal government, don't just ignore them! The great news is that there are solutions for back tax relief, and the sooner you work toward resolving the back taxes you owe, the less you'll probably have to pay in the end. Let The Levy Group of Tax Professionals help alleviate your tax troubles: we'll take the stress off your shoulders and collaborate with you to provide effective IRS back taxes help that resolves these tax debts once and for all. Call now to learn more.
The team of enrolled agents and tax attorneys at The Levy Group of Tax Professionals in Atlanta is available to help with all types of back taxes, and we're pleased to be able to work with businesses and individuals throughout the state of Georgia. We'll sit down with you to learn about the circumstances and extent of your tax debts before creating a customized back tax resolution plan that's designed to help you achieve the best outcome for your tax problems. With over 22 years of experience providing back tax help, we provide you with two decades' worth of expertise, professionalism, and comprehensive solutions that eliminate all of your current tax troubles. We pride ourselves on precision and accuracy when it comes to state and IRS back taxes help, so you can rely on us for nothing but the best, most effective resolutions for tax problems large and small.
You can count on our back taxes help team for when you need a skilled professional to assist with:
Designing a customized payment plan and installment agreement
Filing back taxes with state or federal authorities
Preventing or stopping liens, levies, and wage garnishment
Avoiding property seizures
Complete assistance for paying back taxes
Unlike tax help companies that treat you like just another case to close, The Levy Group of Tax Professionals considers our customers more than just a number. Customer service is our first priority, and we work hard to make sure you're taken care of from the first time you call until your owed back taxes are resolved. Our tax lawyers are available seven days a week, and we offer free estimates for your convenience. But beyond that, our corporate philosophy revolves around treating our clients respectfully and professionally. At The Levy Group of Tax Professionals, we realize that owing back taxes is a major stressor, and we understand that you're going through a lot. That's why we're here to support and guide you through the back tax relief process. We'll translate the relevant tax codes out of legalese so they're easy for you to understand, and we'll recommend an efficient, effective path toward ending your tax troubles. The Levy Group of Tax Professionals enrolled agents and tax attorneys can help you eliminate all types of state and federal tax issues, and our goal is to help alleviate the stress and frustration as well as the financial burden. When you want a tax resolution specialists who will take care of you as well as your tax problems, you've come to the right place. E-mail or call The Levy Group of Tax Professionals in Atlanta now for professional, caring back tax help and relief.
Back Taxes
Filing Back Taxes
IRS Representation
Back Tax Return
Owe Back Taxes