IRS Audits
You just found out you have an impending audit by the IRS. Are you nervous? Overwhelmed? Stressed? Let The Levy Group of Tax Professionals help. If you received notice of a tax audit, then there was something wrong with your return: a miscalculation, an erroneous piece of personal information, or a gross over-deduction. Regardless of the reason for your audit, you're going to need a tax resolution expert from our team to minimize the stress of combing through your records and compiling a case.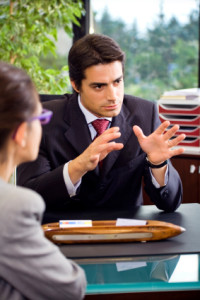 At The Levy Group of Tax Professionals, we're here to clients every step of the way with their IRS audits. From the initial preparation to the final representation in court, our team will streamline your IRS auditing situation and make the entire experience as pain free as possible. Contact our office via phone or e-mail to discuss your IRS auditing situation and to set up your free consultation. Providing civil representation for most IRS audit scenarios, we use our 22 years of experience in helping clients with various tax issues to provide you with the most comprehensive tax audit assistance in Atlanta. In fact, we're so confident in our negotiation skills during IRS audits that you won't even have to appear in front of the committee! That means you can spend more time at work or with your family and less time worrying about your IRS tax problems. 
As a full-service tax resolution company, The Levy Group of Tax Professionals can help you appeal any tax penalties imposed for underpayment during the tax audit. Depending on the outcome of your audit, we can procure an offer in compromise or other tax settlement to help you pay what you owe without undue hardship. And we can help you develop a plan for the future to prevent IRS tax problems going forward. For help with the IRS during an audit and long after the auditor goes home, look no further than The Levy Group of Tax Professionals's expert team.
With over two decades of experience in the tax resolution field, The Levy Group of Tax Professionals is proud to serve residents of Atlanta and all nearby communities. We strive to provide affordable, efficient service without compromising our depth of knowledge or attention to detail, thus ensuring that every client is able to get fast, budget-friendly IRS auditing help. When you require an offer in compromise or hope to resolve your tax issues in another way, we'll listen to you and create a plan of action that works for both you and the Internal Revenue Service.
The Levy Group of Tax Professionals is affiliated with the American Society of Tax Problem Solvers, the National Association of Tax Resolution Companies, and the National Association of Tax Professionals. We're fully qualified to give you the help with the IRS that you need, whether you're an individual or a business owner, and whether your problems are small or have overwhelmed you.
Dealing with IRS auditing doesn't have to be a source of major stress—if you've got Atlanta's Levy Group of Tax Professionals on your side. Call us to schedule a regular appointment or bring in a member of our team for prompt audit assistance. Let us give you the tax relief you need. 
tax audit
irs audit
offer in compromise