Business Tax Problems
Running your own business often requires you to be in several places at once. From managing your inventory to completing payroll duties to keeping your books in order, it's amazing that you don't drop the ball more often. But nobody's perfect, and it's inevitable that one or two details will fall through the cracks. However, if one of those minor details happened to pertain to your business's tax returns or books, then you could find yourself facing the ire of the IRS along with an array of income tax problems. Don't let these business tax problems cause irreversible damage to your company—call the business tax relief specialists at The Levy Group of Tax Professionals today and start your business down the right path!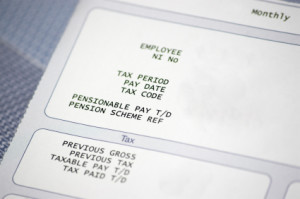 Corporate tax resolution needs vary case by case, but our specialists are available to help with:
Preparing and filing annual tax returns
Filing late tax returns
Negotiating tax settlements, as needed
Getting penalties, liens, and levies lifted
Bookkeeping
Resolving payroll tax problems
And more!

 
No matter what kinds of tax problems your company is having, you can rest assured knowing that The Levy Group of Tax Professionals is your best bet for the business tax relief you need. A fully licensed and insured team of enrolled agents, working closely with local tax attorneys and CPAs, we have over 22 years of experience in the field of business tax help. Whether you're a small, family-owned business or a larger corporation, our in-depth expertise will be precisely what you need to rescue your company's finances. Along with unrivaled knowledge of federal and local tax codes, our professional affiliations with the ASTPS, NATP, and NATRC set us apart from other tax resolution firms in the Atlanta area. We're highly educated and up to date on the most effective strategies for eliminating business tax debt and resolving a very diverse range of income tax problems. Call The Levy Group of Tax Professionals today to learn more.
Payroll Tax Problems
Unpaid payroll taxes are a dangerous threat to your company's future. While payroll mistakes are usually innocent (e.g. withholding the incorrect amount of money from your employees' paychecks or erroneously classifying your employees on tax forms), they may still lead to dire consequences. That's why it's important to call The Levy Group of Tax Professionals for the swift company tax relief you need. We'll help you sort out your filing errors and outfit you with friendly payroll tax help and truly favorable outcomes. When it comes to business tax help, we're the tax resolution firm in Atlanta you can count on for swift, satisfying results.
When you call The Levy Group of Tax Professionals, you'll get a free estimate for the cost of your tax problems, and we'll even schedule an initial consultation for you to get started with a professional from our team. Don't let your corporate tax problems fester. Our team is here to resolve your business tax debt as quickly as possible, so act now!
corporate tax
tax problems
small business tax
tax resolution