Services Offered
When you're contending with tax problems large or small, The Levy Group of Tax Professionals is here with the expert tax help you need. Our staff of enrolled agents and tax attorneys is dedicated to making certain that every taxpayer, no matter what their status, is able to enjoy swift tax relief in a timely, affordable manner. From IRS audits to tax liens to unpaid taxes, there's a nearly endless list of possible tax problems that any business, household, or individual may encounter. Dealing with these personal or business tax problems is never easy, and that's where we come in. 
Offering over 22 years of experience in the tax resolution field, The Levy Group of Tax Professionals proudly serves Atlanta and surrounding areas with impeccable tax abatement programs, tax preparation services, IRS audit representation, and much, much more. We're passionate about helping innocent taxpayers out of sticky situations because we understand how easy it is to make an honest mistake and wind up paying a steep price. We want to get you out of your particular jam by helping you sort through your paperwork, establish any mitigating circumstances, and negotiate with the tax authorities on your behalf in order to procure the tax penalty abatement or tax debt reduction you need. Even if you simply need payroll or bookkeeping assistance for your business, our experts are at your service.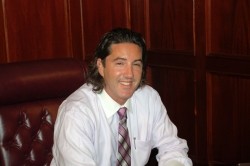 The Levy Group of Tax Professionals is available for: 
Preparing current and back tax returns
Correcting mistakes on previously filed returns
Negotiating tax settlements, such as an offer in compromise
Appealing government actions
Securing penalty abatement
Negotiating business tax resolutions
Providing IRS audit representation
And much more!
Don't ignore your tax problems—call today for a free estimate!
Tax Resolution Without the Wait
Back tax issues are time sensitive, yet some tax resolution firms still move at a slow pace and keep you waiting for the results you urgently need. That's not the case with The Levy Group of Tax Professionals. Our enrolled agents and tax attorneys work accurately yet quickly in order to provide clients like you with a positive outcome every time. Your chances at tax debt reduction or tax abatement tend to decrease the longer you wait to negotiate with the IRS, so it's imperative that swift action is taken at the first sign of trouble. With our tax help professionals on your side, you greatly increase the likelihood of a successful tax resolution.
Tax Relief Specialists With Experience
Boasting over two decades of firsthand experience in the field, we're the team you can look to for specialized knowledge and realistic insights. When you come to us for tax relief in any form, we'll go over your case top to bottom, back to front, in order to apply the most appropriate tax laws and devise a surefire solution. Our painstaking attention to detail combined with our in-depth experience make us the team in Atlanta that you want on your side for any tax issue, big or small.
Our team is ready to provide you with the speedy tax relief you need to keep your household or business on the right track. Call or e-mail us today to schedule an appointment!