Whether you're facing an IRS tax audit, drowning in delinquent taxes, or struggling to keep your company's books balanced, you can turn to The Levy Group of Tax Professionals for all of the professional tax help you need. Our staff of enrolled agents is here to provide Atlanta-area business owners and taxpayers with some of the most precise and reliable tax resolution services around. Regardless of the size of your tax problems, you'll be able to count on our team for unending expertise, friendly customer service, and swift results. We're one of the most affordable tax resolution firms in town, and we'll save you even more money by outfitting you with the significant tax debt reduction and tax penalty abatement you need. If you're ready to get back on the road to recovery, call The Levy Group of Tax Professionals today!
Tax Relief for Individuals & Businesses
Tax Penalty Abatement
Licensed & Insured Tax Resolution Pros
Free Estimates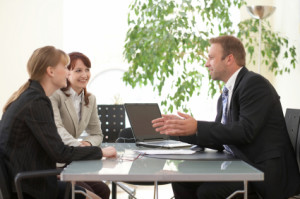 The Levy Group of Tax Professionals is the Atlanta area's resource for expert tax resolution services that won't break the bank. As a team of tax debt reduction specialists with over 22 years of experience, we're proud to serve local taxpayers with the utmost professionalism and accuracy. When you call on us for anything from tax preparation help to tax audit representation to payroll assistance, you can expect prompt, efficient service at a rate that suits your budget. After all, our goal is to help your finances, not hurt them.
With offices right here in Atlanta, The Levy Group of Tax Professionals happily serves individuals and businesses throughout the region. Our clients come from places like Woodstock, Alpharetta, Sandy Springs, Jonesboro, Decatur, Douglasville, Conyers, Duluth, Roswell, and beyond. Our tax resolution specialists are deeply knowledgeable about all of the local and federal tax codes and how they apply to any given case, so don't take your chances on a less-experienced firm. Instead, get the tax help you need from the veteran team with a proven record of success: The Levy Group of Tax Professionals.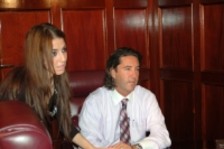 Our firm is fully licensed and insured for your overall protection. We're also proudly affiliated with the National Association of Tax Resolution Companies (NATRC), the American Society of Tax Problem Solvers (ASTPS), and the National Association of Tax Professionals (NATP). We stay up to date on all of the latest tax laws and applications so that our enrolled agents and tax attorneys can provide you with the absolute  best outcome possible. If you're eager to learn more, please don't hesitate to call or e-mail us! We offer free estimates for all tax problems, so whether you're concerned about an impending tax audit or you're seeking help for this year's tax preparation, you can contact us without risk. 
Don't wait for the tax relief you need. Act now!